Kansas City Online Marketing: How to Generate Local Leads
If you are a Kansas City business, you can generate more local leads when you use Kansas City online marketing. Most companies generate the highest quality and greatest amount of leads through Google Searches. You know that you need new leads to grow your business, but how do you get them?
The answer is simple: Search Engine Optimization or SEO for short.
Kansas City Online Marketing firm or DIY?
Using a Kansas City Online Marketing firm like Salt Rank to improve search engine optimization is the way to get your website to rank on search websites like Google and Bing. The reason you want to show up on search pages is that the people who are searching for a solution to their problem and looking for your business right NOW. When they click on your website, it is a chance to turn a visitor into a customer.
If you want to try to DIY your SEO to generate leads, we will take you through the five easiest ways to do it. Keep reading for super useful information you can use today.
First: Find the Right Keywords
Keywords are the words that people type into a search engine to find the answer that they are looking for.
What you need to do is find the keywords that your customers are using and optimize your homepage for them.
How do you find the right keywords?
1 – Take a look at what terms your customers are already using. You can find this information through your Google Search Console or Google Analytics.
2 – Ask your customers how they found you. A simple way to know what keywords to use is just to ask existing customers how they found you. If they say 'Google' ask them what search term they used to find you.
3 – Think about localized keywords like
[service] near me, e.g., plumbers near me
plumbers in [Kansas City]
doctors in [Kansas City]
Once you know your keywords, optimize your website for it! Make sure your meta description on each page is targeted to your keyword.
Do not overlook the importance of local keywords!
Why?
1 – Half of the people who Google a business physically went to the store within 24 hours.
2 – 60 percent of Americans use search to find out local products and services.
3 – Most people (71%) look the location of a business up to see that is real and get directions to it.
If you don't know where to start with keyword research or optimizing your website, contact us today to get a free quote and consultation.
Second: Claim Your Google My Business Listing and All Other Local Listings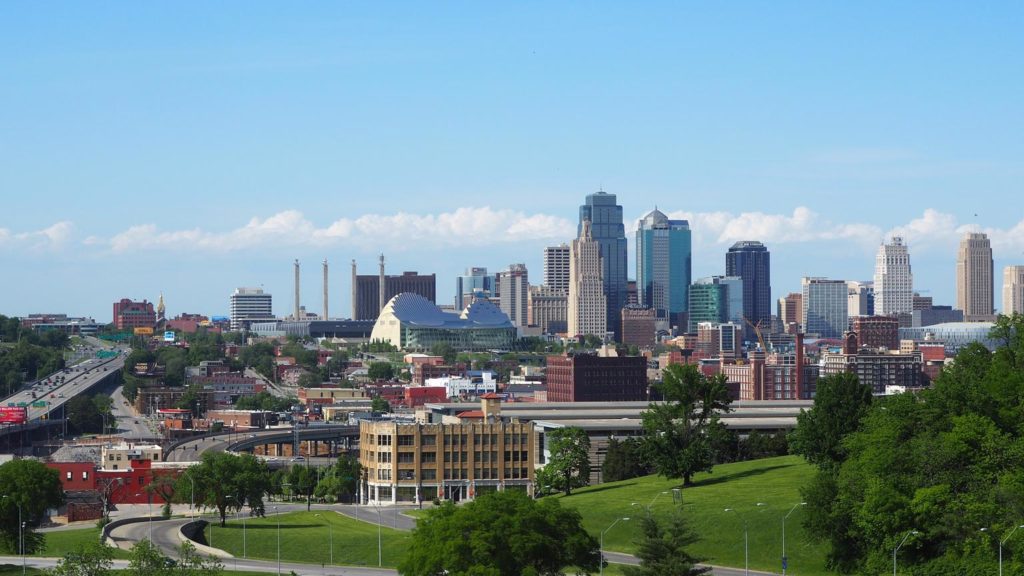 If you have a local bricks-and-mortar store, you need to have a presence on local listing websites. Not only will this create great backlinks, but the people looking for your product or service will be able to find you.

Once you have your My Business listing, work hard to generate positive reviews. Over 85% of your customers trust online reviews. These days, they are just as powerful as a recommendation from a friend.

Salt Rank has a robust reputation management system that enables you to get 4- and 5-star reviews from your customers without having to reach out to the one by one.

However, if you are just starting out, you can ask your customers individually for reviews, and this will help you rank better on search pages.
Third: Write Blog Posts Consistently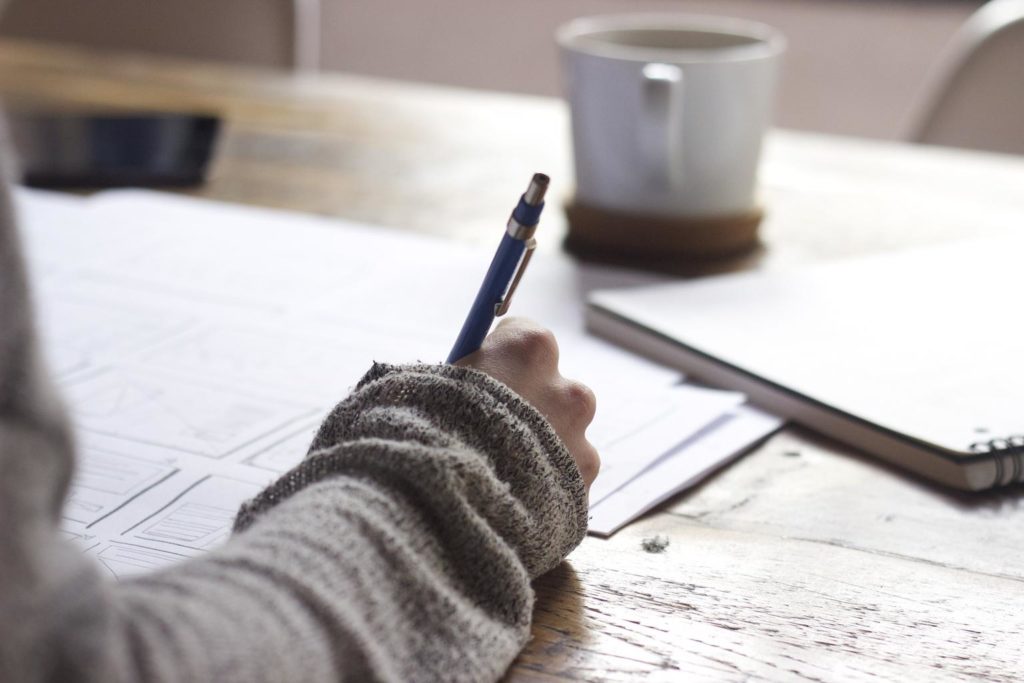 Blogs combine everything needed to reach visitors, engage them, and keep them coming back. Generating leads is easy when you have a great blog.

'Consistent' varies from industry to industry and business, but you should be posting a blog at least every 10 days.
But how do you write a great blog post?
Choose a great topic
Always write on a topic that is relevant to your customer. If you aren't sure the type of content they want to see, you can start with your keyword research or thing of the frequently asked questions you get.
Create an outline
Write a great outline with the major points that you want to hit in your post. Then write the conclusion first. This will help you fill in the blanks as you write.
Create user-friendly and high-quality content
Notice how we are answering all your questions and writing in a friendly tone?
Publish content that's easy to skim
Use a lot of headings and bullet points in your blog post to make it easy to read. Like these bullet points here!
Create engaging titles
Make sure that your titles speak to a problem or your customer in general. There is nothing worse than a dull, generic headline
Note: Make sure your headline is no longer than 70 characters
Use keywords
People can't find you if search engines don't know what you are writing about. Make sure your post is full of the keywords you want to rank for.
If you don't have time to write blogs or don't consider yourself a strong writer, Salt Rank is a Kansas City online marketing firm that can help you create high-quality, compelling blog posts consistently.

Fourth: Guest Post
Now that you are writing posts consistently, you are ready to guest post. This is a great way to build authority and get backlinks!

If you aren't a great writer, you can be a guest on a local podcast or do a video Q and A with a local YouTuber.
This may seem like a lot of work, but there are some excellent reasons to guest post
You Can Establish Authority in Your Niche
When you show up on someone else's website, their audience will see you are a credible source on the topic they are interested in. Make sure you are only guest posting on quality websites. Their authority will rub off on you.
You Will Get Better, Local Backlinks (this is good for SEO)
Remember when we talked about backlinks above? Getting a link to your website from another local business will help your rankings when people are looking for 'hairdressers near me'.
Your Writing Skills Will Improve
The more you write, the better you become. Practice makes perfect!
Your Social Media Will Benefit
People love to share what is new on their social media. When they share, you will be exposed to their audience, and a small percentage of them will find you on social. It's not a lot, but if you are featured on a page with a large following, you will get lots of followers.
Brand Awareness
Guest posting or being a guest on a podcast is an excellent way to build brand awareness. Like in benefit #4, your message and brand will be exposed to hundreds, thousands, or hundreds of thousands of other people!
Fifth: Optimize Your Images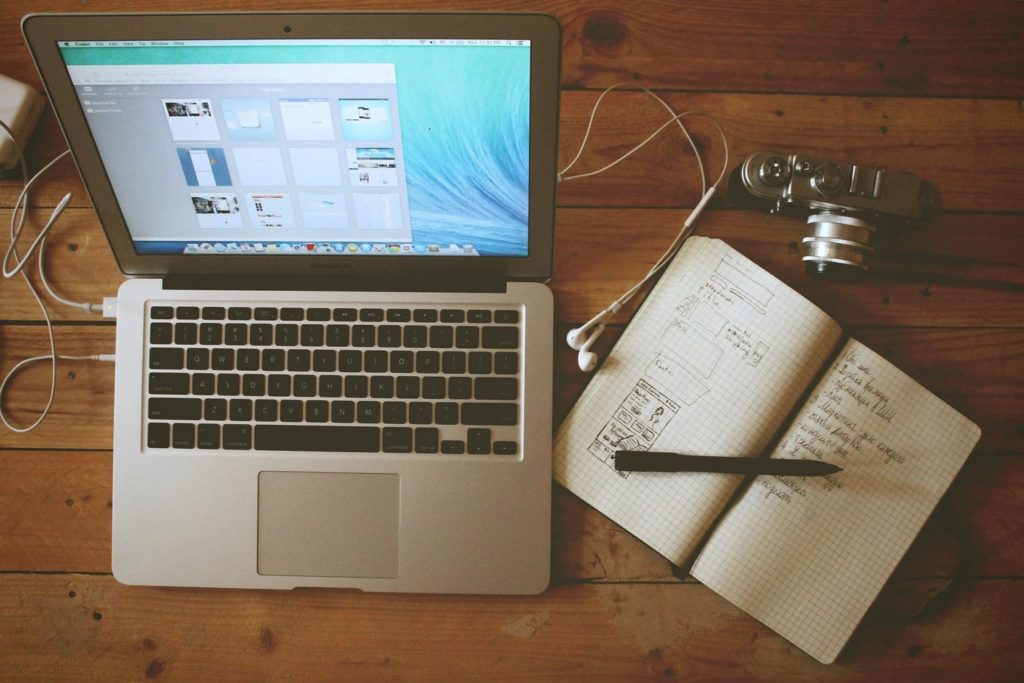 If you don't have alt-tags, or image descriptions, or are not using progressive JPEGs, you aren't doing SEO properly.
Why use alt tags?
Google can't see, so it relies on your image descriptions to know what users are seeing.
Why use progressive jpegs.
Google prioritizes page load speed, and if you have large files that take forever to load, you will be penalized in the search rankings. Making your photos, progressive JPEGs will help your website load faster!
When you optimize your images, your website can show up in image searches, and your site will load faster.
You don't want to show up on page six of Google, so optimize your images!
Here is a mini checklist you can use to optimize your images
1 – Save your pictures as a progressive JPEG
2 – Strip your picture of the metadata if it is too big
3 – Change your titles to describe what the user is seeing accurately
4 – Add alt tags
5 – Use the caption section (is you have WordPress)
Now you have all the tips you need to generate local leads to grow your business, by using SEO.
If you are too busy running your business and need help, you can contact Salt Rank, your friendly neighborhood, Kansas City online marketing firm!
Share This Story, Choose Your Platform!