10 Obvious Signs That Your Website Needs to Be Redesigned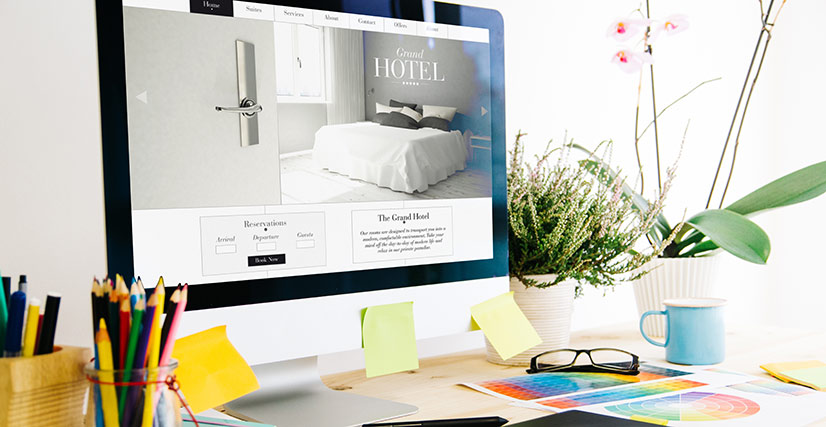 In this era of internet marketing, your website is the face of your brand. However, long gone are those days when just having a website was enough. Now, you need to stay up to date with the latest trends and user habits.
But, how can you know that your website needs a redesign? Click here to find a few common reasons behind redesigning your website.
The online market is filled with brands competing in a cut-throat competition. In such a scenario, having an outdated website can negatively affect your sales. Hence, it is vital to catch the obvious signs that your website needs redesigning.
Ten obvious signs that your website needs redesigning are as follows:
Sign #1: Slow Page Loading Time
In this fast-paced life, nobody has the time or even patience to wait for a slow page to load. According to a recent study, if a page needs more than three seconds to load, visitors bounce back from it. If your load speed is slow, then your website needs to be redesigned.
Sign #2: Higher Bounce Rate
A certain percentage of people leave the website after viewing the first page. They do not even view the subsequent pages. This percentage is known as the bounce rate. This happens mainly because they do not find the design to be appealing and face problems while navigating across the website.
Several tools are available online to check the bounce rate of a website. If your website's bounce rate is found to be higher than usual, it needs to be redesigned.
A high bounce rate affects the visibility and ranking of any website. Reputed search engines, such as Google, do not show any website with a high bounce rate on their SERPs.
Sign #3: Poor Conversion Rates
The primary purpose of a website is to convert visitors into leads. A low conversion rate is a sign that the website needs to be redesigned. Redesign it in such a way that it drives conversions. Be sure to include call-to-actions (CTA's) to direct the visitor where you want them to go.
Sign #4: Lack Of A Customized Home Page
Businessmen follow the motto, "The first impression is the last impression." A customized home page attracts a lot of customers. It creates an excellent first impression. 
Nowadays, the world of business is dynamic. If visitors find that your website lacks a customized and vibrant home page, they will step back from it.
A dull and monotonous home page is not good for business. So, businesses need to redesign their website if their home page is not tailored to their audience.
Sign #5: Not Mobile-Optimized
Statistics reveal that three out of every five users use their smartphone to browse through websites.
If a website is not mobile-friendly, its SEO rankings will fall. To make a website optimized for mobile, people need to pay attention to its fonts. All the news feeds and other information needs to be legible across devices. Also, the content needs to be visible on the mobile screen and must be concise.
Animations and videos need to be kept to a minimum since they slow down the page load time. In turn, the images need to be optimized to increase mobile optimization. All these factors will contribute to better conversion. So, mobile-optimization is one of the most vital elements of a website.
If any website is not mobile-optimized, it needs to be redesigned immediately. The website needs to have a dynamic layout that adapts to the design of mobile devices.
Sign #6: Obsolete Content
The content of any business is likely to change over time. Evolving is the key to any business. A company may deal with more products; it may diversify or expand, its contact details or venue may change. All this information needs to be updated on the website.
The obsolete content needs to be replaced with up-to-date information. So, If there is no way to rectify the outdated information, the website needs to be redesigned.
Several content management tools are available in the market. Even people who do not have any coding knowledge may use these tools to edit the obsolete images. Updated content improves the quality of the overall website and generates a lot of traffic. It also contributes significantly to improving SEO rankings.
Sign #7: Outshining Your Rivals
The prime motive of a business is to beat their rivals. So, it is crucial to keep tabs on competitors' websites. If your rival business parties have a more functional and better-designed website, they will have more visitors.
Web designers aim to build a website that functions better than competitor brands. All the businesses try to focus on doing better business than their rivals. A well-designed, content-rich, and functional website is the key to any business.
So, if your business rivals have a better website, you need to determine why their website is better. Then, web designers need to redesign your website accordingly.
Sign #8: Ineffective CTA
Every website needs to have a compelling CTA to drive sales. CTA stands for call-to-action. It tells the visitors about the next steps they should take to do business transactions with you.
The business owners need to pay attention to the CTA of their website. Changing the text, shape, and color of the CTA may affect its performance. If only a handful of visitors are following the CTA, it is time to experiment with a new CTA. The website needs to be designed accordingly with a new CTA.
Sign #9: Confusing Navigation
When visitors browse through any website, they expect navigation to be easy. Navigation affects all the aspects of the website's performance. If the website is difficult to navigate, they will not do any business transactions with the organization.
Instead, they would go to your competitor's website, which may have lesser content, but is easier to navigate. The visitors expect to find their content within a few clicks of the mouse or taps of the mobile screen.
The moment navigation becomes too difficult or confusing, the rate of conversion dips, and your bounce rate increases. Nobody has enough time to figure out how to navigate it. So, if the website is confusing to navigate, it needs to be redesigned.
Sign #10: Broken Links
Every website contains a few important links. The moment the visitors click on the links, they get redirected to a relevant page. On the other hand, if they click on a broken link, they will be relocated to a page showing a 404 error.
Broken links affect the rate of conversion. If any website receives complaints about a broken link, it needs to be redesigned immediately.
Conclusion
There are numerous factors and signs that can indicate a website redesign is in order. With an outdated website, the possibility of the integrity of your business being compromised are high. Thus, look out for these signs and redesign your website as soon as possible.
In need of a website redesign or need a second opinion? Contact Salt Rank today for a free consultation! Our professional team of web designers is here to help your company look it's best and thrive online.
Share This Story, Choose Your Platform!