5 Goals You Need to Implement for Your Social Media Marketing Strategy
With a new year ahead of us, it's the perfect time to begin setting goals for your social media marketing in Kansas City. Are you trying to grow a larger following? Or are you trying to increase engagement or gain more clients from your social media marketing?
There are many social media goals you could work towards this year. Here are 5 possible goals that will help you achieve huge success from your social media marketing in Kansas City.
5 New Social Media Marketing Goals to Set in 2022
We suggest that you set some (or all) of these goals for your business and make sure to adjust them in accordance with each different social media platform.
1.) Update Your Profiles With the Latest Developments
When did you last really check your social media profiles? It's common for people to forget to check their own accounts and keep the information they contain up to date. For example, is your bio page relevant? Does the link to your profile page still work? And is that profile and header photo still an accurate representation of your business or product? First impressions are everything, and your account page can give a good one or a bad one. Good first impressions mean more followers.
Do a self-analysis of your social media profile pages. Think about which areas you can improve in order to better represent your company and the value you can offer
2.) Create High-Quality Content and Post More Often
Chances are, you'd like to increase your follower count and rate of engagement this year. That's an excellent goal to have for a new year. So, how can you make it happen? Well, one of the best ways is to simply show up more often. The more often that you post, the more chances you'll have to get your content out in front of more people. Another benefit of posting more is that the algorithm will love you for it. The algorithm prefers active users more than inactive ones. Of course, there are limits to how much you should post, and it varies with each platform. But a good rule of thumb is that if it doesn't seem like natural human behavior, then it probably isn't a good idea to do.
It's also a good idea to remember that quality over quantity is important too. The content you put out should be high quality and enjoyable for your audience. You want to build up the Know, Like, and Trust Factor, and the best way to do that is to provide the appropriate kind of content. As for the quantity of content, all you need to do is determine the maximum amount of content that you're able to post each day, create a daily posting schedule, and stick to it.
3.) Create an Online Show
To build on that consistency, it's worth considering making some kind of series – something that occurs weekly, biweekly, or monthly. This fulfills the goal of providing consistent content while at the same time keeping your social media audience on the hook for more and more content. One specific idea is a weekly Instagram Livestream or Facebook Live. You could also do weekly shows on Twitter Spaces.
There are massive benefits to doing online shows. For one, you provide more value to your existing followers, and you also cast a wider net online to create an even bigger audience. If you've chosen the goal of growth in 2022, then this is definitely one of the top ways to achieve that growth.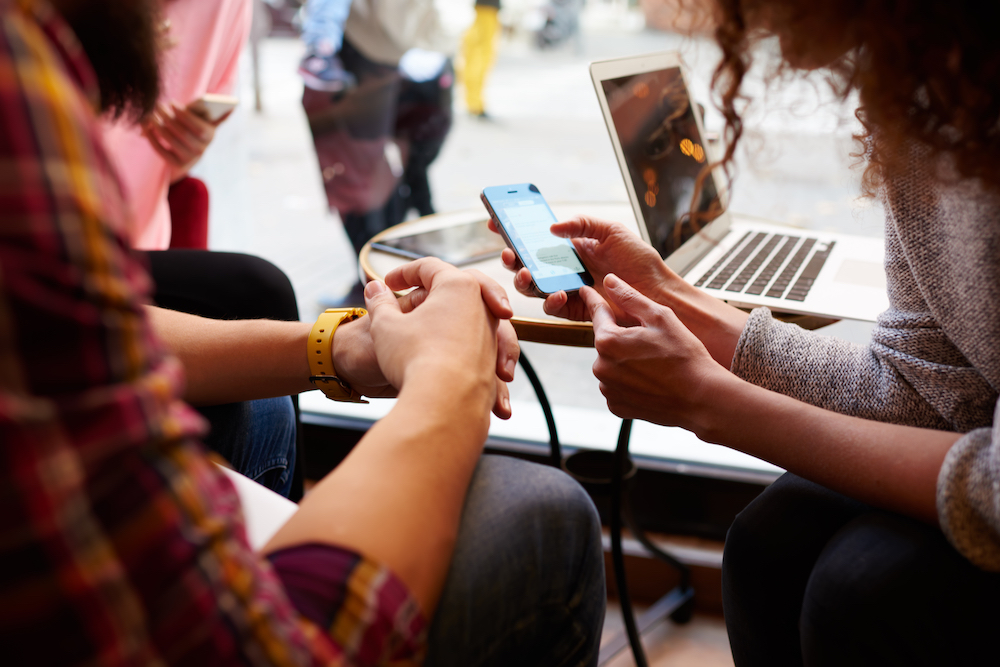 4.) Take Advantage of Your Past Content
We may get stuck in the limited thinking that every piece of content published online must be new and fresh. However, assuming that you've been building your presence online for a while, you'll have a huge collection of virtual assets that are just collecting dust. So if that content is still relevant and useful to your audience, then repurpose it!
Also, there will hopefully be plenty of new people in your audience who haven't seen the content that you published a long time ago. So all you need to do is discover how to repurpose and refresh that old content so you can bring in more traffic and engagement to your website. For instance, you could take some quotes from one of your old blog posts and make them into graphics. You could take one of your YouTube videos and cut it up into smaller clips that you can then share on other social media websites like Instagram. And of course, you could also take some tips from an old blog post and put them into a shareable format for social media.
5.) Use Your Analytics to Improve Your Strategy
Your analytics are actually a veritable goldmine of information just waiting to be tapped and taken advantage of. With this information at your disposal, your social media marketing in Kansas city can reach new heights.
Analytics show what content is most appealing and interesting to your target audience. By paying attention to your analytics, you'll have a better idea of what content to share more of and what to share less of.
As you can see, it's an incredibly important part of social media marketing success, which is why you should make it one of your goals for 2022.
Besides looking at the types of posts that your audience responds to, also pay attention to which posts get the most clicks, comments, likes, and shares. Look for patterns and similarities. Do certain types of content or specific topics generate more engagement? If you can figure this out, you can create a social media schedule full of the kinds of posts that your audience will engage with.
Conclusion
To conclude, it's important to be open to experimentation. Don't get stuck in the same old way of doing things because you'll miss possible new opportunities doing that. Let this be the year that you break away from doing that, and let this blog post be the inspiration for trying new things. If you are interested in having Salt Rank help you move forward with these goals, contact us today!
Share This Story, Choose Your Platform!