6 Reasons You Should Invest in a Quality SEO Strategy
The digital world is now the main playing field. However, with the saturation of the platform, your business needs to stand out and get those clicks in a matter of seconds. The best way to address this dilemma is to maximize Search Engine Optimization or SEO. 
The use of SEO in all forms of content is at an all-time high right now. So, if you're still one of those traditional companies who still do not believe in its power, then this article is for you. We'll explore the various reasons why SEO matters and why investing in it is a pivotal marketing strategy. 
1.) SEO Provides Higher Website Traffic
You don't need the Yellow Book or Encyclopedia to find the answers to your problems. Things are easier nowadays with the presence of various search engines. 
If you're looking for the best gift for your loved one, you'd scroll the internet. If you're searching for the best plumber in your town, you'd pull up your favorite browser and read reviews online. If you want to book a resort for your next vacation, more than likely, you're grabbing your smart phone. Search engines, such as Google, are our intelligent friend who guides us in our everyday concerns. 
As a business that does not invest much in SEO, there's a huge possibility that Google won't know that you exist. With this, your target audience won't be able to find you as well. 
Should you find that sweet spot and deliver the right techniques, you'll definitely climb up the ladder and eventually land the first page of Google Search. If you're lucky, you might even reach that top spot. In addition, employing this technique is less costly than doing any social media or traditional advertising.
2.) SEO Deeply Understands Consumer Voice and Behavior
Surveys and focus group discussions may give us a glimpse of what our consumers need and want. However, it may take too much time, energy, and money to explore just one topic in general. What's good about SEO is that it tells us the latest market shifts and consumer behavior changes in granular detail without going through the usual process. 
One way to go about this is through the use of keywords. SEO builds its foundation with search keywords that usually mirror where our consumer stands now. Add to this its additional functions such as AI insights, SERP analysis, and Search Query Data. 
Keep in mind that all of the information you get from this does not limit your customer's online behavior. However, it is also reflective of their offline journey, which you can further use to solidify your on-ground business strategies. 
3.) SEO Provides Improved User Experience
SEO is not all about your customers visiting your website. Its primary purpose is to ensure that these potential customers will have a value-adding user experience that will definitely convert these one-time visitors to loyal ones. You're not only there to sell, but your business is there to inspire, guide, and educate your consumers with whatever they need help on. 
Optimized content is the best way to go about this. Don't just stuff keywords here and there. Instead, ensure that it will satisfy the visitors with their intention by understanding what they really need. At the end of the day, it's more costly to keep acquiring new customers than retain a few loyal ones.
4.) SEO Enables You to Understand (and Beat) Your Competitors
Knowing that your competitor is ahead of the game might be a little depressing. There are times when you'll search the internet, and the first thing that pops out on the web page is your competitor's website. That's not new, but it does not mean that all is hopeless. Now, more than ever is the perfect opportunity to strike. 
Believe it or not, there's this tendency to feel a little lax if you're on top. There's this feeling of pride that no one can knock you out of where you are now. So if you feel like your competitor is in this scenario, then go for it. 
Competitive SEO is the perfect way to uncover what their tactics are. You'll be able to deep dive here into what your competitor is doing correctly and where the opportunities lie. Once you have enough data and information, make sure to craft a strategy that will address all of your findings. Do it quietly and as sneaky as possible. They'll be surprised that your website will eventually receive more clicks (and conversions, hopefully!) and snatch the ranking throne from them.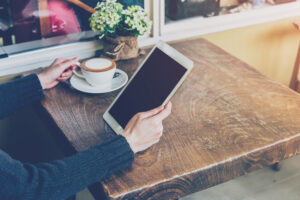 5.) SEO is Passive PR
Unlike spearheading advertisements and digital postings, SEO is much easier to use. All you have to do is satisfy all SEO rules, and you're good to go. This passive PR strategy will definitely increase your brand awareness and empower your message.
Although the market will evolve, your website content won't drastically change. With this, SEO is a strategy that will last long term with little effort needed to sustain.
6.) SEO Employs High Return on Investment
SEO is a technique that provides a high return on investment (ROI) for businesses. For example, Search Engine Journal conducted a study in 2021, and they found out that half of the businesses surveyed responded that organic search had the highest ROI for them. This was followed by the 20 percent of the respondents who said that it was paid search. 
Given that its effects are perpetual, SEO builds higher ROI as time passes by. This is proven when sales are still steady even after the disappearance of your PPC advert. 
Learning SEO takes time. You have to learn and understand many technicalities before you can fully apply them to your digital strategy. Our suggestion is to seek the help of experts to jumpstart this business investment, and this is where Salt Rank will come in through their Kansas City SEO Services. Our group of experts will guide you through your SEO journey and ensure that your investment here will be the best decision you'll ever make. 
Share This Story, Choose Your Platform!