7 Reasons to Get Involved With eCommerce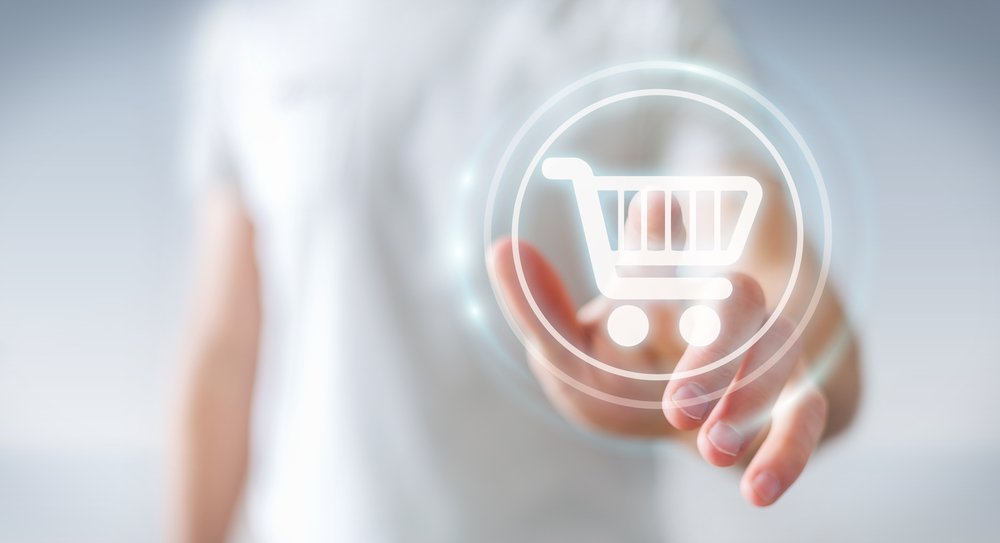 Whether you have a lot of money to invest or you only have a small budget,  eCommerce can be a potential opportunity for you. Even if you're just a beginner, there are many online tools and resources out there that can help you. A digital marketing firm such as Salt Rank can provide a solution..
Here are 7 reasons why you might want to consider starting an eCommerce business.

1. Worldwide eCommerce Growth Is Expected to Go Up
2018 and 2019 saw huge growth in eCommerce worldwide and in the US. When choosing a segment of the eCommerce market to focus on, start by looking at the trends. Move into a growing market whenever possible. The numbers show that eCommerce is a valid possibility for new and existing entrepreneurs.

2. More Visibility and a Global Reach
With brick and mortar businesses, location is key. This saying is true because of the huge difference that a good location can make in obtaining sales. When it comes to eCommerce, your domain name is your storefront, and it can be seen by a global audience. That is the possibility offered by eCommerce. You only need one storefront, not several, to be seen by people worldwide.
In fact, in this new global economy, we see a phenomenon that hasn't been noticed before– the pop up shop. It's where someone carries nothing more than a few of their products, a tablet, and a card reader for taking orders. They meet their customers in person, and they don't have to worry about violating any laws or regulations while operating their "store." This way they can also be in several high visibility places at once (parks, prominent street corners, subway stations, etc.).
The above is only made possible by new and emerging technologies. Speaking of which…

3. Evolving Technology
Technology continues to innovate and improve on the eCommerce front, with new apps and payment systems emerging regularly. There's also Blockchain technology, which can allow you to secure even more different types of payments.
Focusing on technology in the business world is likely the best way to reach success with an online business today. Thankfully the cost of many essential aspects of a business (video conferencing, collaboration tools, etc.) is going down, which makes it easier to conduct business internationally as well. Paying for flights to meet customers is no longer a requirement, nor do you even have to leave your home. Improvements in technology make it all possible to run everything from your personal computer.

4. User-Friendly Seller Platforms are Available
It's relatively simple to get started in eCommerce. However, the hard part and where many people fail is in getting set up with a product (we'll discuss that more below). The set up is easier now than it ever was. That doesn't mean it's a complete walk in the park or free, but nevertheless, there are many low-cost eCommerce tools that are available: marketing automation, SEO tools, user-friendly selling platforms, etc.
As we said, the hardest part of setting up an eCommerce business is the product aspect. What are you going to sell? The advice commonly given is that you should choose a product you're passionate about – something that you've used yourself and can recommend to others. That passion will also be helpful in creating relationships with distributors or with someone who can be your product source. And finally, that passion will help motivate you to keep going as you build your business. The motivation to help others by recommending them a product you've happily used can be quite effective for some people who lack the motivation to succeed.

5. eCommerce is Going Mainstream
Eighty percent of people online have made an online purchase. That number is expected to grow. To succeed as an eCommerce business, you must create trust and credibility in your business. Some ways you can do this include
· making your website attractive and easy to navigate
· creating helpful and valuable content for your customers
· showing customer testimonials
You must keep faith that if you commit to improving trust between your business and your customers, eventually, you'll have a loyal following of people.
While eCommerce is becoming more and more mainstream, trust is still a key part of running a successful eCommerce business. Also, many people are still cautious shoppers and highly value their privacy and security.

6. The Little Guys are Getting Noticed
You might think that you can't compete with huge giants like Amazon and eBay, but this isn't always true anymore. If you choose the right product niche and sell good quality products, it's still possible to run a successful business. The reason why is that there is more information out there than ever before about the different products and services that are being sold online. In other words, thanks to bloggers and social media, people are beginning to notice the "little guys." This is all thanks to the internet. Now, the rest is just simple math – the more clicks you get from interested people, the more likely you are to get sales. This is a big deal especially for someone on a tight budget who is trying to get their business off the ground.

7. Content Marketing Can Bring More eCommerce Sales Long-Term
Reducing friction during the buying process is important for maximizing your sales potential. Abandoned shopping carts are a common occurrence in the eCommerce world. You'll have to be committed to improving your marketing funnel.
Technology also comes to the rescue here with retargeting apps and tools (like CartHook) that can help bring back customers who get lost in the woods before they disappear forever.
Content marketing is also a method of maximizing sales in the long term. By creating relevant and valuable content for your online following, you can then have them opt-in as email subscribes. And once you have an email list, you can then notify them about sales, promos, and discounts that you're planning to do.
Share This Story, Choose Your Platform!