How to Improve Your PPC Campaign Strategy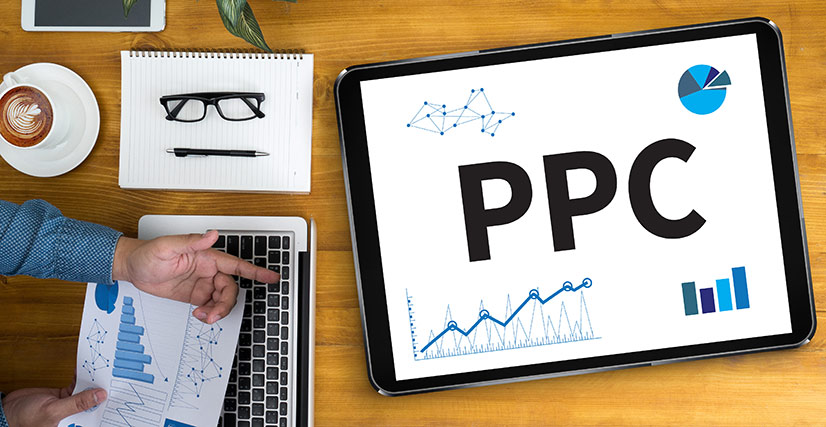 PPC (pay-per-click) advertising today is among the best ways to generate new leads and get more sales. So, of course, you'll want to optimize your PPC strategy to get optimal results.
Firstly, since a PPC campaign targets specific keywords, you end up getting more targeted traffic. Therefore, PPC will reduce the risk of receiving worthless leads and boost your conversion rate in the long term.
Plus, paid ads can be sent out immediately, so even if your business is brand new, you'll still get faster results than with inbound marketing strategies such as SEO.
That's not to say that you shouldn't focus on long-term inbound marketing strategies like SEO, but you can use PPC alongside it to increase your sales even more!
Strategies for Optimizing Your PPC Campaign
Regardless of if you're going to create your 1st or possibly even 20th PPC campaign, you're surely reevaluating what the best tips and strategies for optimizing your ads, increasing conversions, and increasing sales are. Use these strategies below to tweak your PPC campaign. When going into this, don't worry about experimenting – you'll inevitably find ways to make your ads even better.
Improve Website Performance
A quick loading website is essential since visitors will be more likely to leave your site if it takes more than two seconds to load.
You can see how fast your site loads by using tools like "Google Pagespeed Insights."
Keep Updating Your Keywords List
When you initiate your first PPC campaign, you probably had many keywords to include. Since you spend a specific amount for each keyword, you should evaluate the performance of each one, then delete the keywords that aren't working effectively.
When you do this, you can basically cut out the waste from your budget (underperforming keywords), and instead redirect it to the keywords that actually perform well.
Be sure to also remember to add negative keywords! That way, you won't end up ranking for the keywords that bring in the wrong type of visitors.
Make Your Landing Pages Localized
Your business likely operates within a certain area, so you should endeavor to use localized landing pages to their fullest potential to reach the right people at the right time and place.
However, if you operate in several different locations, make each one have a unique landing page. Try your best to ensure that the user has a personal and relevant experience with your website.
Make Your Website Easily Accessible and Secure
A website that's easy to access will make it easier for your visitors to read and browse through. Accessibility mostly has to do with font choice, writing shorter paragraphs, improving readability, using a good design, and including different content formats such as videos and images (wherever fitting).
But there are some important rules to remember for excellent website accessibility. Have a look over these, and while you do, keep your website's security in mind.
Also, remember to use https instead of http. Otherwise, Google will actually make it harder for people to find your website. They penalize unsecured websites (those without https). If you do get penalized, that would likely damage your PPC campaign and cause it to underperform.
Create a Re-Marketing Strategy
Re-marketing, aka retargeting, refers to tracking site visitors and then showing them relevant ads on other websites and on social media.
This is an excellent way to turn leads into customers, particularly if the lead wasn't ready to buy your product on the first visit (or you couldn't obtain their email address/contact information).
Ad Extensions
Ad Extensions is a free addon that people can use to boost their paid ad campaigns. A free boost is something that you should definitely take advantage of.
What are some ad extensions that can be used for a PPC campaign? A few are: review, sitelink, and callout. These extensions will inform users on what your website is about and how other people perceive you. It will also give them a snapshot of what they will find on your site if they follow the direct link.
Extensions that allow users to contact or call you directly can also be beneficial.
FOMO
Fear of missing out as a marketing strategy works wonders. Several different urgency tactics work phenomenally well, and frequently successful ad campaigns utilize a combination of tactics all at once.
Using the scarcity tactic right from your PPC ad is simple. Just use phrases like "24 HOUR SALE – don't miss out" or "free X for the first Y customers," etc. will all work to elicit the FOMO in leads.
A/B Testing
A/B testing should be something that you do regularly for your ad campaigns. After all, many factors can influence a lead's decision to click or buy your product. That is why you should be testing every possible element to reveal which ones have the most influence on the purchasing decision.
For instance, you could make several versions of your current landing page and see which headlines and designs work best
Work on Your Copywriting
Copywriting is a vital part of your pay-per-click ad. Since these ads show up in the search engine results, you don't have the option of displaying an album of photos or a playlist of videos.
So, your written content will be the focus of attention. If you're new to PPC campaigns, then one of the best uses of your money is hiring professional copywriters that have experience working on similar campaigns before.
Focus on the Channels That Convert Best
It may take some time, but you'll eventually see which ad channels produce the best results.
If you've already spread yourself out across many different channels, then try this: do a mix of search engines and social media platforms (such as Facebook and Linkedin). Sooner or later, you'll discover which kind of channels are more worth your time. Once you do, you can continue to raise your budget to drive more traffic from these channels.
Share This Story, Choose Your Platform!