On the Hunt for Senior Living Marketing Solutions? 4 Ways Salt Rank Can Help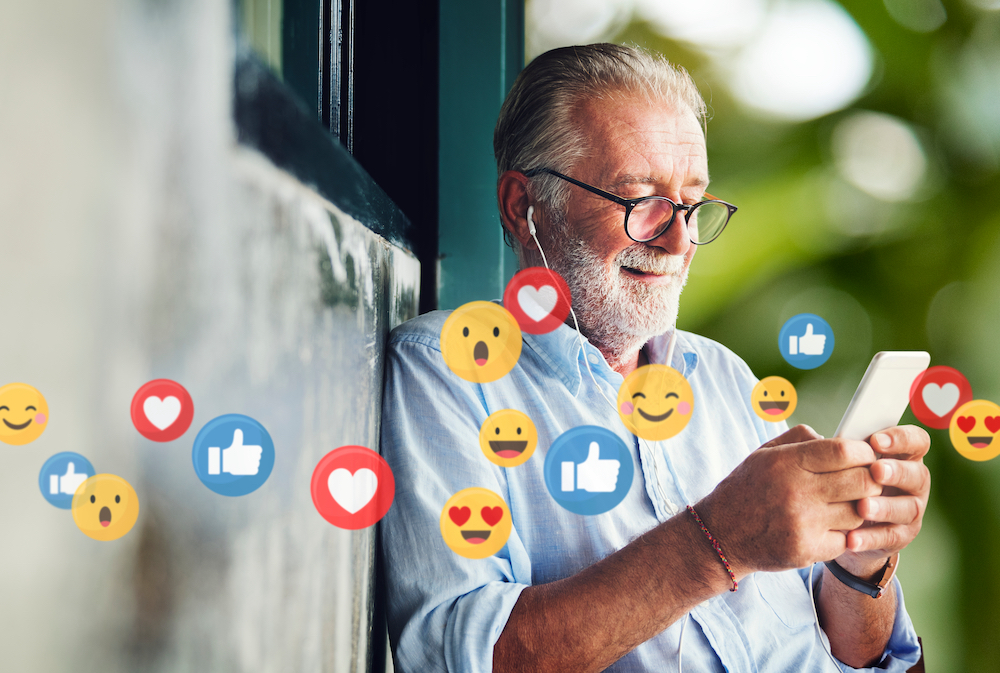 If you are in the senior living market, you understand just how imperative it is to find impactful yet affordable solutions for your marketing efforts. You want to be able to reach your target audience, showcase your community, and share details about how your staff goes above and beyond for your residents. Doing so, however, is almost always easier said than done. That is why you must find a company that specializes in offering senior living marketing solutions.
The good news? Salt Rank is here to help! Below are four of the ways that we can help bolster your marketing efforts and bring your senior living community the attention that it deserves.
#1.) Search Engine Optimization
Right out of the gate, nothing establishes your business quite like having a digital presence. When a potential resident or their families are researching senior living options in their area, the first place they will turn to is Google. This means that you want to ensure that you are utilizing keywords on your website that will help your rank higher on search results. Our Salt Rank pros will work to establish your keywords, create meaningful content for your blogs, and can even tailor your website to be more search friendly. This is the process of search engine optimization, or SEO for short.
Content Creation
When creating content for your blog, it is important to focus on keywords and link building. However, it doesn't stop there! Blogs help your website to appear more professional and polished, as well as giving potential residents and their families insight on your community.
GoogleMyBusiness Posts
Another way to bolster your SEO efforts is to frequently share posts on GoogleMyBusiness. This provides another platform to use keywords, share links, and create a reputable online presence.
Google Reviews
When you use Salt Rank's SEO services, we are also proud to help you monitor any reviews that may come in on Google. If ever there is a negative review, our PR team will assist you with providing a meaningful and professional response.
#2.) Social Media
Another powerful marketing tool that has gained a lot of traction over the past few years is social media. By utilizing social media as one of your senior living marketing solutions, you will truly be able to provide a closer, more in-depth look at your community. At Salt Rank, we can assist you with managing your social media accounts and create engaging, relevant content to share.
Here are a few ways that senior living communities can benefit from using social media to its fullest potential:
Highlight Residential Life
One of the best ways to promote your community is to highlight how truly special it is from a more candid point of view. You can share details of your residents enjoying all that your community has to offer! Post photos of special events and parties, feature images from outings and activities, or share any updates in regards to remodels or upgrades made around the community.
Share Testimonials
There is no marketing tool quite as powerful as word of mouth. Social media makes for a simple, user-friendly platform where you can upload video testimonials from residents and their families. These videos are easily shareable and are an affordable way to market your community and its many amenities.
Feature Awards and Accolades
Did your community recently win an award for being the safest memory care facility in your area? Was an employee offered a certificate for exemplary service? Sharing these kinds of updates on social media can be a great way to make your community stand out as well as help your employees feel valued and appreciated.
#3.) Web Design and Development
Your website serves as the first point of contact that most individuals will have with your community. It is a living portfolio of your values, beliefs, and goals. If you want to really put your best foot forward, you have to have a website that reflects all of these positive attributes. However, if your website is outdated, difficult to navigate, or is slow to load, you're sure to send potential residents running in the opposite direction.
Here at Salt Rank, our team of dedicated and talented professionals know exactly what it takes to create a website that is unique to your community. From design and development, right down to maintenance and hosting, your website is one of the senior living marketing solutions that Salt Rank can help manage. We work with you directly to create a fully customized website that is functional, branded, and ready to serve as the face of your business.
#4.) Printed Marketing Materials
While some are quick to dismiss the value of print marketing in 2023, it still has a time and a place if used correctly. In fact, it can be an extremely important tool in the realm of senior living. Older adults truly appreciate the importance of having something tangible to hold in their hands and to be able to review at any time. The trick is to get creative and focus on brand recognition.
At Salt Rank, we offer a wide variety of printed materials that you can use as a part of your senior living marketing solutions. These include brochures, business cards, flyers, pamphlets, and more! We can also assist with creating an eye-popping, memorable logo to help establish your brand and showcase your community.
Senior Living Marketing Solutions From Salt Rank
When it comes to senior living marketing solutions, no one does it quite like our Salt Rank team. With over ten years of experience, we have helped dozens of communities just like yours to attract new residents, recruit the best talent, and establish a digital foothold. If you feel as though your marketing efforts are falling flat, then be sure to contact us today! We would be happy to offer a free quote as well as answer any questions that you may have. Let us show you firsthand what our team can do for you.
Share This Story, Choose Your Platform!