Top Engagement Strategies to Grow Your Business Online
There are many engagement strategies and online marketing services to help you grow your business online. Two of the best strategies for engaging with potential customers involve blogging and social media. In this blog post, we'll take a deep dive into these two methods and how you can utilize them effectively.
Blogging
Blogging is not only a great way to create engagement with your target audience, but it's also great for your website's SEO.
As most of us know, SEO stands for search engine optimization, and it's all about getting the best results from organic search terms relating to your website.
But if you're new to internet marketing, then you may not be aware of the different ways of how blogging helps your website's SEO.
It's important to know the basics, so let's go over them now.
1. Blogging Helps Keep Your Website Current
Maintaining a website that's current and up to date is essential for SEO. Why is that the case?
Well, think about it from Google's point of view.
Google is the most used and popular search engine in the world, and there's a good reason for that; Google has some of the highest standards for how websites are ranked in the search engines.
This means that they will only rank your website on page one if they feel that it would provide a good experience to visitors.
A website without content is a website that can't be trusted. There could be various reasons why a website isn't updated with new content. It could have gone out of business, or the information could've been proven false and then retracted.
But whatever the case may be, Google isn't going to rank a website highly without a blog, nor will it rank a website highly with a blog that isn't updated regularly.
2. Blogging Keeps Eyeballs On Your Website Longer
How does the time visitors spend on your website affect your SEO? Well again, let's look at this question from Google's perspective.
The longer someone stays on your page, the more this signals to Google that your website is helpful.
But suppose someone leaves the page quickly (aka a bounce). In that case, this sends the opposite signal – that your website is either of low quality or that it doesn't properly address the searcher's concern.
3. Blogging Is Your Key To Unlocking The Potential Of Long Tail Keywords
Did you know that half of all searches are long-tail keywords?
If you don't already know, long-tail keywords are simply keywords that are longer – about four words or more.
Compared to more competitive and shorter keywords (for example, "microwave oven"), long-tail keywords (such as "how does a microwave oven work") have the advantage for most businesses.
Since most businesses don't have the SEO authority that big brand name websites do, they should try and rank for long-tail keywords. Long-tail keywords are often best suited for targeting more serious buyers anyway.
So how does blogging help your website's SEO when it comes to long-tail keywords? Well, blogging is the best way to use long-tail keywords on your website.
For instance, it's difficult to incorporate long-tail keywords on a product page. But a blog, on the other hand, can give you the ability to target any long-tail keyword that you choose.
In short: with long-tail keywords, who you want to target to bring to your website is all up to you! And that will be a much better engagement strategy for you to grow your business.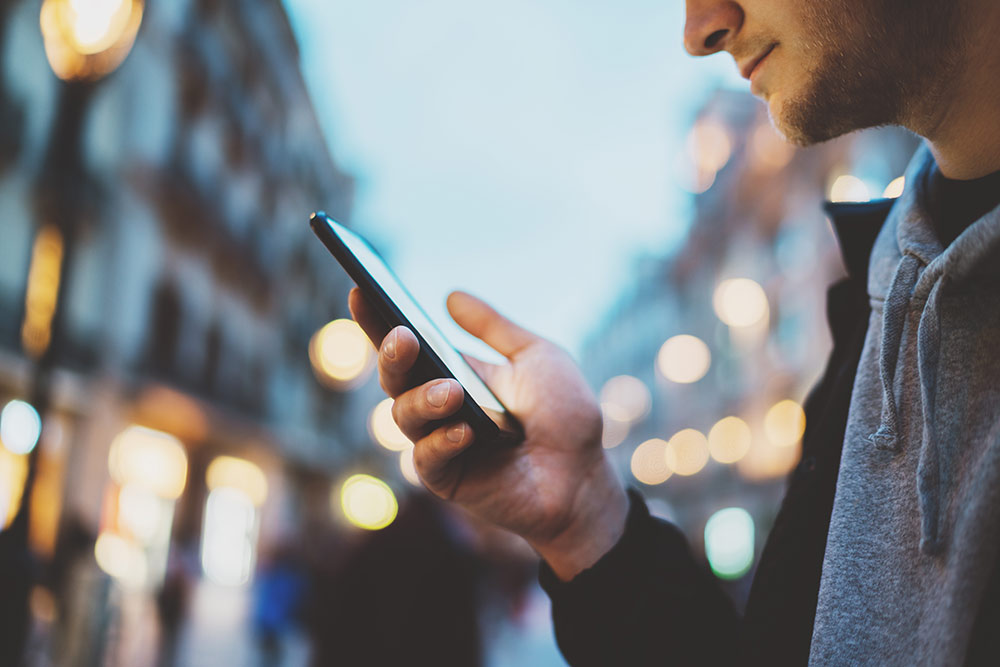 Social Media
Social Media is the king of online engagement and ultimate online marketing services. In the past 15 years or so, we have seen a rise in social media platforms. We can do so many things with social media, including promotions of businesses. What can social media do to benefit your small business?
1. Builds Your Brand
Your brand is key when it comes to your business. Who are you? What is your business? What do you do? What can you offer your customers?
It's good to communicate all of these in your social media channels, so potential customers know who you are and what your business actually does.
2. Builds Relationships
Since social media is interactive, this is a great way to build relationships with your customers. This is a great platform for customers to easily communicate if they have issues they need to talk to you about or suggestions for your business. (Maybe even some compliments!) You can easily reply to your audience's comments or Tweets within seconds, which brings people back for more. 
3. Creates Loyal Customers
Staying engaged with customers on your social media channels can really make a difference in your business. Suppose someone is angry with your service and posts an angry comment on your social media posts. In that case, you can reply to it immediately and resolve the issue.
It's better to confront the issues and solve them rather than ignore your customers' problems. According to research done by Harvard Business Review, customers who receive quick responses to their comments or Tweets are more willing to spend more money with the said company later on, especially if the company responds in five minutes or less.
4. Boosts Sales
No matter what you're selling, social media can help you sell it. It's easier to promote your business. You can have your friends share your posts to their personal social media, and it's a great way to show off your products or services. Being able to communicate across platforms, share posts quickly and share to a large audience really benefits small businesses when it comes to sales. 
5. Cost-Effective Marketing
It's free and easy to sign up for social media accounts like Facebook, Twitter, or Instagram. These sites have features where you can purchase sponsored content to help promote your business even more. Although, you can easily promote your social media accounts and business for free with some extra work, such as word of mouth or contests to share your business. 
Advertising is usually relatively cheap on each of these social media platforms, so you can purchase the advertising and marketing you need within your budget.
So what can social media marketing do for increasing engagement? It can increase brand awareness, create new customers and promote your small business to audiences worldwide!
Share This Story, Choose Your Platform!