What Are Core Web Vitals and Why Are They Important?
Google is one of the leading companies in internet technology and innovation. The company also hosts one of the most reliable search engines on the internet. Many websites rely on their search engine rankings to gain more visitors, popularity, and visibility on the internet. To increase these rankings, website developers use different marketing techniques such as Search Engine Optimization (SEO) and Pay-Per-Click (PPC) to gain better rankings in keyword search results and show up more often on search engine results.
Some website owners even hire expert SEO services to manage their website optimization. Even if this move costs them some money, this will increase their chances of making more profits due to improved search engine rankings. Having an optimized website and showing up at the top of keyword searches is a good way to make the most out of your resources.
Recently, Google announced a new project that will help website owners promote their websites by showing a high score in the user website experience. Today, the page experience of a website may be evaluated based on several factors such as usage of HTTPS, the effectiveness of the mobile version of the website, number of pop-up ads, and safety in web browsing.
Google now plans to add a new factor named "Core Web Vitals" in determining a website's page experience. Google also stated that they are giving time for websites to learn more about this new factor, and they will be giving out the tools needed for improving these vitals. Before worrying too much about improving your website vitals, let us first break down these Core Web Vitals and understand each contributing factor.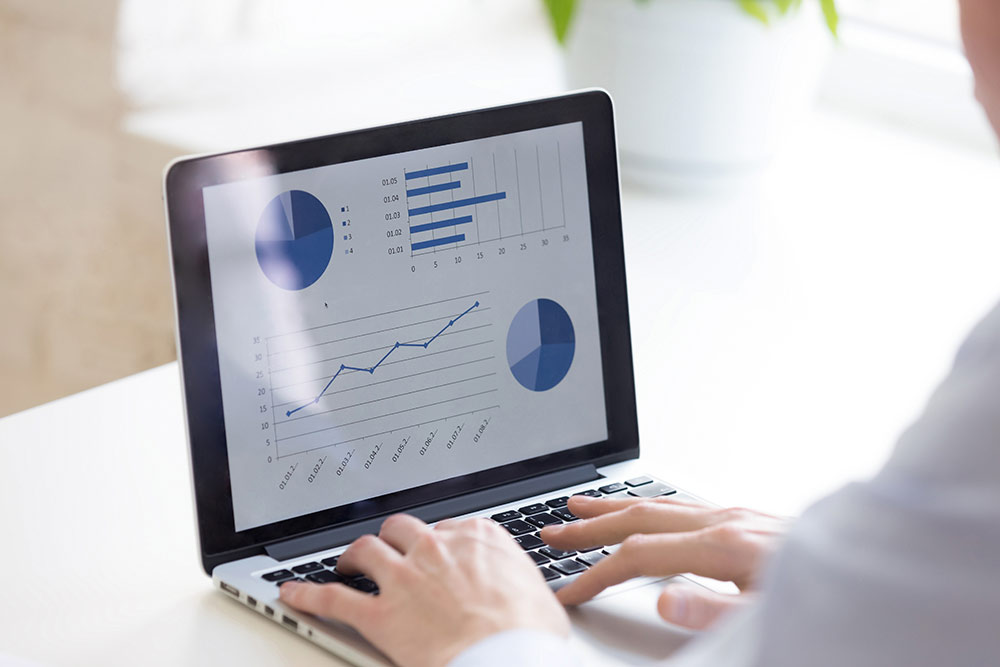 Breaking Down the Core Web Vitals
The Core Web Vitals may be classified into three different factors: Largest Contentful Paint (LCP), First Input Delay (FID), and Cumulative Layout Shift (CLS). These factors represent different characteristics of a website, and each of these can greatly affect user experience. Each of these factors is discussed below:
1. LCP
Largest Contentful Paint refers to the time it takes for a website to load a whole new page upon clicking a link to another website. A user's satisfaction may be greatly affected by loading times since a website that takes too long to display its entire content causes impatience for the user, disrupting their attention span.
LCP also considers how quickly the user can interact with the website upon loading. There are several tools available online in measuring LCP, such as Google Pagespeed Insight, and Google also produced guidelines regarding LCP.
For a website with "good" LCP, it only takes 2 seconds to load a new page, while a website taking 4 seconds is classified as "needs improvement," and taking 6 seconds or more means the website has "bad" LCP. Basically, a website needs to load a new page in less than two seconds to satisfy the users.
2. FID
First Input Delay refers to the time it takes for a website to respond when a user clicks a link, a button, or types characters in a word box. Basically, this means that this is the time it takes for the website to interact with the user, and it is usually measured in milliseconds.
Google also provides a guideline for measuring FID. A "good" FID is usually measured at 100 milliseconds while "needs improvement" and "poor" measures at 300 milliseconds and 500 milliseconds, respectively.
FID should only measure in milliseconds because if the reaction time of a website per action takes a second or more, it will surely receive bad reviews from users.
For websites that contain articles and blogs, FID is not something to worry about too much since most of the FID occurs when scrolling through the webpage. But for websites that have a lot of menus, extra pages, fill-in dialog boxes, buttons, and other elements that require user input, FID will be an important factor in determining the user's experience. After all, they will interact with these sites a lot more compared to the previous example.
There are some ways to reduce the delays between the user and website interaction and improve FID for a website. One method is by removing third-party scripts that are non-essential to your website. These additional scripts add to the website's processing time and can be removed to improve FID.
Another way is to minimize your JavaScript and use browser cache. By reducing the JavaScript, it takes less time to load a new page and lets the user interact with the new page immediately upon loading. Adding a browsing cache also helps speed up this process.
3. CLS
Cumulative Layout Shift refers to the stability of the elements of your website as a new page load. If the elements in your website get rearranged or misplaced during loading times, then your website has "high" CLS. This causes inconvenience for users because objects may sometimes overlap each other and cause them to click other links and buttons. CLS must be minimal so that the website elements will remain in place while the page is loading the rest of its contents.
To minimize the CLS, you must set the size attribute dimension of the objects on the website, such as images, videos, and other media. This sets a certain amount of space allocation for each object, so the website will know how much space each object will take up every time the website loads.
Also, allocate enough space for advertisements to have enough space to be displayed properly. Otherwise, the website may miscalculate the space allocation and the advertisements may cover other objects and elements of the website.
Core Web Vitals will surely make a difference in a website's ratings, and search engine rankings once implemented in the upcoming months. Even if your website has expert SEO, these factors will now be a standard for website developers and may even dictate how much your website can profit.
Share This Story, Choose Your Platform!