3 of the Best Assisted Living Marketing Strategies to Check Out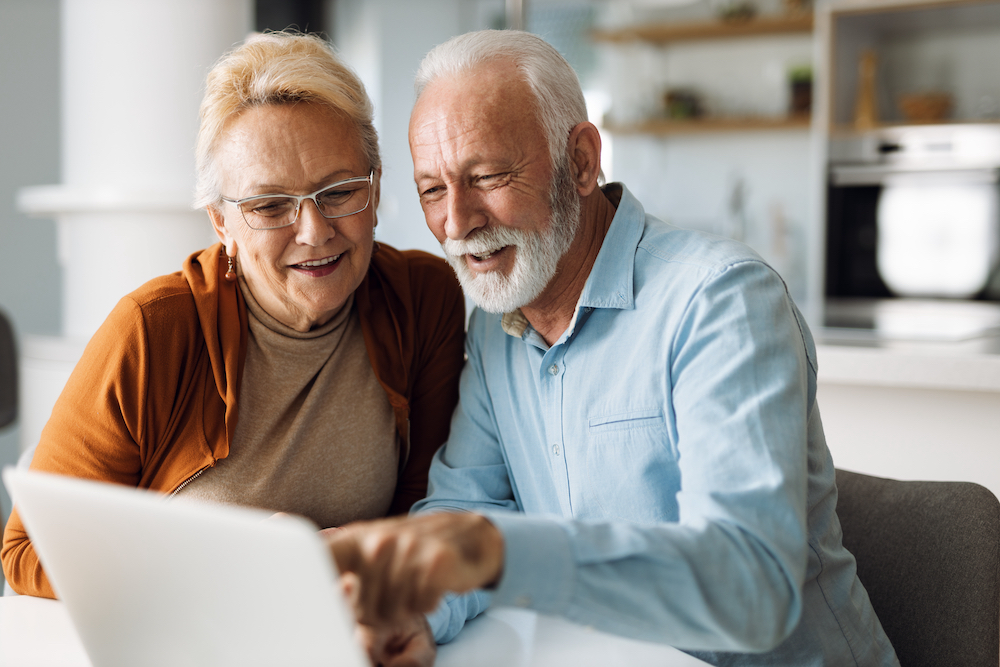 As a senior living community, do you feel as if you have tried everything you can think of to improve your marketing plan? Are you seeing the real results of your efforts, or are you still falling short of reaching your goals? If it's the latter, don't worry – you're a senior living community, not a marketing expert! The world of marketing, especially on the digital front, is a constantly evolving landscape. Assisted living marketing strategies can shift dramatically from one day to the next, making it difficult to stay on top of the next big thing.
In an effort to mitigate some of the frustrations that you might be facing, our Salt Rank team has compiled a list of the best assisted living marketing strategies you should check out. Keep reading to get all the details below as well as get some information about how a marketing expert can bring you to the next level!
#1.) Search Engine Optimization
Increasing your online presence is extremely important, however, it is no simple task. In order to climb the rankings on Google and other prominent search engines, you need to have an effective search engine optimization (SEO) strategy. After all, internet research is going to be the primary way that older adults and their families begin their hunt for a quality and renowned senior living community. That being said, if your website isn't appearing until the second or third page on Google, the odds of getting the traffic you desire is slim to none.
Before you get started with the SEO process, you should know that there are many crucial factors that play a role, including:
Keyword research and implementation
Analyzing key competitors
Website redesign and restructuring
Using site mapping and other powerful tracking tools
Adding well-written, relevant blogs to your website
And this is only the beginning! SEO takes time and patience to develop, but once you have a strong keyword presence, the sky's the limit. If this is an area that you need help with, Salt Rank specializes in using SEO as on our assisted living marketing strategies we have available to clients.
#2.) Social Media
In this day and age, almost everyone has a social media account of some kind. There are so many platforms out there to choose from, though some of the most popular ones continue to be Facebook, Instagram, Twitter, and LinkedIn. Knowing how to use each of these platforms is vital to reaching your audience and showcasing the various aspects of your senior living community.
For example, Facebook is effective for making longer, more personal posts about your community. Here, you can share candid photos from various resident activities or event days. This gives family members and friends a chance to see how happy and involved their senior loved ones are. Also, this can be a great place to share testimonials from residents and their families about how much they love your community.
On the other hand, LinkedIn can present the opportunity to talk about your community on a more professional level. This can serve as an excellent recruiting tool and allow you to connect with others in the senior living industry. Get insight on current senior living trends, industry expectations, and find talented individuals to fill open positions at your community.
Need help with managing your social media pages? A marketing expert, such as our Salt Rank team, can help you establish a meaningful social media presence across various platforms.
#3.) Geofencing Marketing
While you have likely heard of the other assisted living marketing strategies on this list, the concept of geofencing might be a foreign one. Though it might not be as well known, this up and coming marketing tool is quickly growing in popularity, and for good reason.
The Breakdown of Geofencing
Did you know that phone carriers collect anonymous location data from 90% of smartphones? By using this data, you can advertise through a massive ad network used by thousands of websites and mobile apps. This combination creates one of the most unique and powerful advertising opportunities that exists in the market today and allows you to target the exact customers you want to reach.
The Salt Rank Process
Step 1: Zone Creation
We start by identifying a zone and creating a virtual 'fence' around that area. Meaning anyone who crosses this invisible boundary will then begin to see your advertisements on any number of websites and mobile apps. As a senior living community, targeting rehabilitation centers, senior recreation centers, and even hospitals and clinics can be a great way to find new residents and recruit new employees.
Step 2: Display Ad Creation
Once we have these zones identified, we will work to create beautiful, customized ads that will be eye catching to potential residents and their families. This will allow you to maximize click-through and generate the highest traffic to your website. In addition to this, these ads will also build brand awareness by utilizing your logo as well as any signature fonts and colors that you may use.
Step 3: Landing Page Creation
Last but not the least, we will add a specific landing page to your website as a part of the geofencing process. This means that when someone clicks on your geofencing ad, they will be taken to a landing page where they receive detailed information specific to the ad. Whether it is in regards to memory care services or how to become an employee at your community, the information will be relevant, timely, and above all else, easy to track.
Elevate Your Marketing With Salt Rank!
If your marketing plan needs a little help, don't be afraid to invest in some professional assistance! Here at Salt Rank, we specialize in senior living marketing and have the knowledge and tools to truly showcase your incredible community and allow you to put your best foot forward. To ask any questions you may have or to request a free consultation, contact us today!
Share This Story, Choose Your Platform!