How Having an Effective SEO Strategy Can Elevate Your Senior Living Marketing Efforts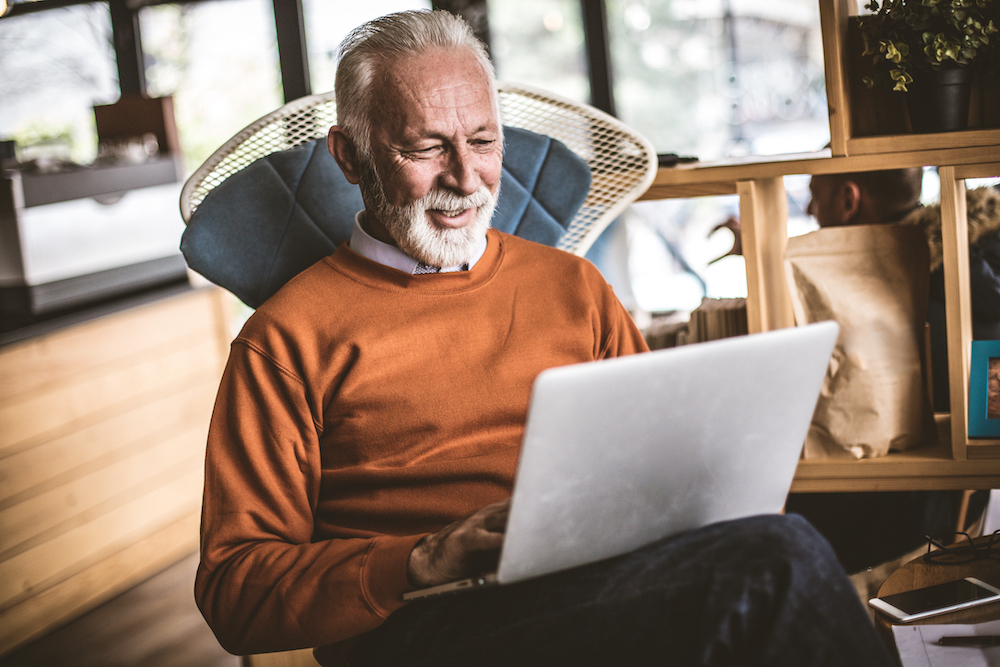 When you work in a niche industry such as senior living, it is vital that you find ways to elevate your marketing efforts and really zero in on your target audience. This is where having the assistance of an experienced search engine optimization (SEO) company can come in handy. Bonus points if this SEO company is highly versed in creating a senior living marketing strategy, such as our team is here at Salt Rank.
That being said, you might be wondering exactly how SEO works, as well as what role it can play in your marketing efforts. Continue reading to learn the ins and outs of SEO, especially as it pertains specifically to the senior living industry.
Why is SEO Valuable to Senior Living?
Before you get started with an SEO company, it is important to understand just why investing in search engine optimization is so valuable. Here are just a few of the reasons why SEO should be an integral part of your senior living marketing strategy:
A Cost-Effective Option
In this current economic climate, it is normal to want to find the most cost-effective ways to approach marketing. More often than not, you will likely be surprised by just how affordable SEO is. Compared to other marketing means, it can be a way to boost website traffic, attract new residents, and climb the ranks on Google without breaking the bank. In the era where digital is king and Google serves as the starting point for online marketing, not investing in SEO could end up costing you more in the long run.
Expand Your Reach
When trying to track down a local service, whether it be a specialty shoe store, a quality electrician, or a reputable senior living community, the first place you turn to is Google. SEO helps you to expand the audience that you reach by narrowing down highly targeted and effective keywords that pertain to your industry. By incorporating these keywords into your website and blog content, you can climb the search engine rankings.
Bolster Your Reputation
Due to the nature of senior living, it is absolutely essential that you present a good image. Those using a search engine to find senior living communities in your area will typically trust the results listed on the first page as opposed to a paid advertisement. After all, seniors and their families alike need to feel confident in your reputation and trust that you are going to put your resident's safety and wellbeing first.
What an Effective SEO Strategy Looks Like
Now that you have a little background on the value behind SEO, it's time to dive deeper into what an effective SEO strategy looks like.
Keyword Research
Keywords are the heart of SEO. After all, these dictate exactly what potential customers are researching in order to find communities just like yours. An experienced SEO company will know exactly what these keywords are and how to effectively use them. When including keywords, keep your location and types of services in mind. For example, if you offer memory care services or provide skilled nursing, you want to have a mix of those phrases worked into your keywords.
Content Planning
Once you have your keyword list, it's time to integrate them into your website. You can start doing this by adding keywords to your page URLs, headings, and throughout paragraphs that detail and describe your community, amenities, and services. From there, you will want to create blog posts that are educational and informative while also including these keywords.
An SEO company, such as Salt Rank, will help by planning content and narrowing down essential keywords to incorporate into your content. After all, there are many factors to consider when creating and posting content, such as headings, tags, meta descriptions, and alternate text on images. Skipping over any of these steps can hinder the effectiveness of your SEO.
Track Your Results
At the end of the day, there is one fundamental truth about SEO: numbers don't lie. By using programs that track data and keywords, you can see how making these changes have improved your results and bolstered your rankings on Google. Not only that, but you can see how your rankings and results compare to your competitors, including other senior living communities in the area. Typically, these types of reports are generated on a monthly basis. Once you have the reports in hand, you will be able to understand just why SEO is such a valuable asset to your senior living marketing strategy.
Trust the Experts at Salt Rank
When you work in an industry such as senior living, you already have so much on your plate. Your focus should be on caring for your residents, providing ongoing training for your team, and researching new ways to keep your community up to date. The last thing you should be concerning yourself with is the many details that go into creating, and implementing, SEO into your senior living marketing strategy. That is why you should call upon the experts at Salt Rank.
Our team is made up of highly experienced and creative individuals who truly take the time to learn about your community and the many great services and amenities that you offer your residents. From there, we explore different options to better improve your website, including performing a site audit and researching relevant and targeted keywords. With your approval, we put these changes into action and generate a plan for creating content that truly highlights your community while also featuring your keywords. Each month, we publish informative yet conversational articles and blogs to help you trend higher on Google.
If you are ready to get started with Salt Rank and see exactly what we can bring to your senior living marketing strategy, contact us today! We have helped dozens of senior living communities just like yours attract new residents and recruit highly qualified staff. Partnering with an SEO company who is highly versed in your industry will make a world of difference for your community as well as for your marketing efforts.
Share This Story, Choose Your Platform!