How We Help Senior Living Communities Stand Out Online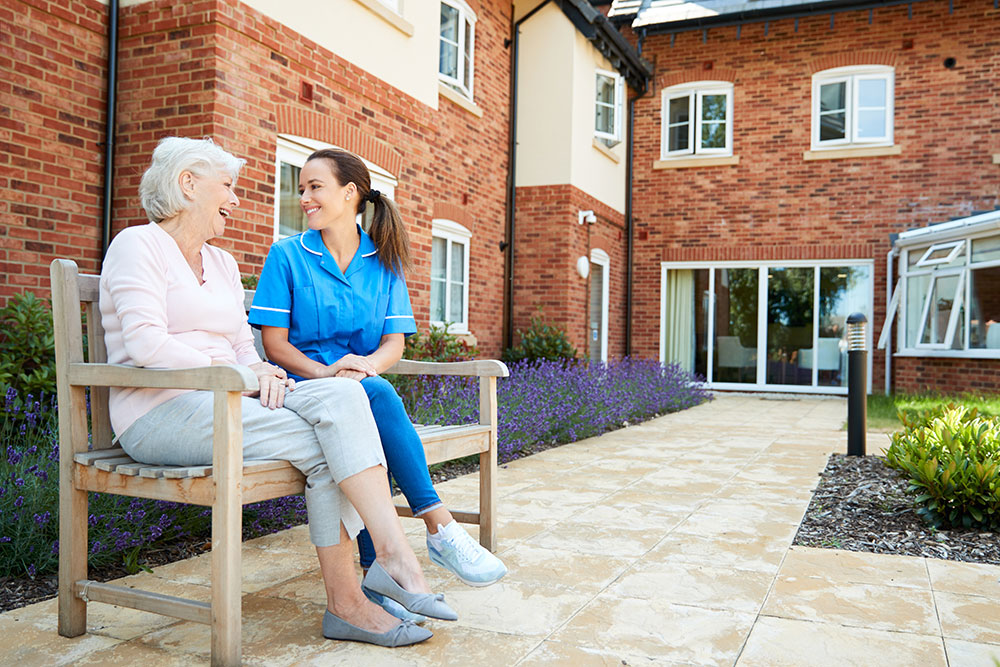 In today's day and age, almost everyone uses the internet to help handle their daily needs, most especially older adults. In fact, surveys revealed that seniors spend 57% of their daily time online, scouting for discounts and looking at articles about retirement and senior life.
This means that there's really a huge chance that seniors or their family members will first do an online search for possible senior living communities for themselves or their loved ones, right? So if you're not investing in the best digital marketing services to make your senior living website stand out, then what are you doing?
Luckily, it's never too late to amp up your marketing strategies and turn to the digital side to improve your business. One such company that can help you navigate the whirlwind industry of digital marketing is Salt Rank.
Whether yours is an assisted living community, independent living, memory care, or retirement facility, Salt Rank is your go-to company for all your digital services needs, and here's why!
Why Digital Marketing Matters to Senior Care Communities
It's hard enough to build a business and maintain its day-to-day operations without piling in the tedious job of marketing your services. And we all know how important the marketing aspect is to a business. 
Businesses grow and expand with the right advertising techniques created by an expert marketing team or agency. One such strategy that you should not ignore if you want a successful business in the 21st century is digital marketing.
Digital marketing strategies can help your senior living community get its much-needed presence online to advertise the community itself and the services it provides.
Furthermore, digital marketing is the best modern way to reach a wider audience and showcase how you can help seniors get the highest quality of life they deserve. Some of the important reasons why your senior care facility needs the best digital marketing services include:
To grow your sales and revenue

To start marketing to the right audience

To establish your brand and message to the online community

To build credibility

To market your products and services properly

To track the performance of your marketing strategies and see what works for your business.

To achieve your business goals in a short time and implement the best techniques to see the best results.
Lastly, digital marketing is one of the surest ways to bring in a good ROI so your business can continue serving the lovely seniors in your community.
Digital Marketing Services for Senior Living Communities
There are tons of different digital marketing techniques that exist, from lead generation to PPC marketing strategies. So, of course, there's a different course of action for each business. After all, there's no one-size-fits-all solution when it comes to marketing.
But with the assistance of a digital marketing team with expertise in the senior living industry, then you can rest assured that every advertising tactic implemented will yield the best results for your business.
For instance, Salt Rank has already handled and helped a considerable amount of senior living communities to gain traction in the online world. 
Moreover, we have ample experience in marketing all kinds of senior living facilities一from memory care to rehabilitative services for elderlies. As a result, Salt Rank already knows what works for your specific audience and what methods can effectively boost the right traffic and turn it into sales.
Some of the digital marketing services Salt Rank currently implements into the senior living communities we work with include:
Website Design and Development

– This includes

website design and optimizing

it to gain online traffic, like SEO (search engine optimization) implementation, making technical adjustments, and conversion tracking.

Content Marketing

– This refers to creating different content and pages for your website to advertise, inform, and educate your audience. This also includes optimizing each piece of content, so it will appear on the search results page of Google when a user searches for a specific keyword or phrase.

Social Media Marketing and Management

– Build your brand using one of the most powerful platforms today一social media! Salt Rank performs

social media marketing services

to build brand awareness, increase customer engagement, and improve lead generation.

Pay Per Content Marketing

–

Advertise your business

using the right Google Ad campaigns and optimize them to target the right audience. Convert each click into leads and ultimately turn those into customers by trusting the best digital marketing team.
Local SEO

– Target the right crowd by

investing in local SEO

through Google listings, local link building, and keyword research. 
Of course, it goes without saying that all these services come with foolproof long-term strategies and management to keep the digital traffic going. 
Why Choose Salt Rank?
Many adults turn 65 each day and search "assisted living near me" or "independent living in Kansas City." Each day is a golden opportunity to gain traffic and customers, so make sure to get your hands on the best team of marketers to handle your digital marketing service needs.
Choosing a dedicated marketing agency is of vital importance. With hundreds out there, here's what makes Salt Rank unique and trustworthy. 
1. Expertise in the Senior Living Industry
We operate based on the decades of experience we have gained from working with numerous senior living facilities. So it's safe to say that we know what works and what doesn't for your target audience.
2. Experienced Team
Our team consists of the most reliable and dedicated web developers, SEO strategists, content writers, and marketers.
3. Enterprise Level Quality
Whether you are a start-up or an SMB, we will deliver an enterprise-level solution to your digital marketing problems and needs.
4. Results Driven Work
Our team strives to actually make things happen. We are driven by solid leads and improved ROI, as well as seeing your senior community grow both online and offline.
5. Cost-Efficient Without Sacrificing the Quality
We were once an up-and-coming business as well, so we know the struggle. That's why we provide quality services at an affordable price. 
Stand above your competition by getting the best digital marketing services from the best team in Kansas City!
Share This Story, Choose Your Platform!