8 Proven Social Media Marketing Strategies for Senior Living Communities
Navigating the vast realm of social media can be a daunting task for any industry, but it's especially crucial for those in the Senior Living sector. Social media is a powerful platform that senior living communities can use to connect with potential residents, their families, and the broader community. 
But how can senior living communities effectively utilize these platforms? At Salt Rank, we've got you covered. With our expertise in senior living social media marketing, we've compiled a list of eight tried-and-true strategies to boost your online presence and engagement.
1. Authentic Storytelling:
Social Media enables senior living communities to tell their stories in real-time. Showcase the daily life, special events, and the unique bond between residents. This authenticity helps build trust and engages your audience.
2. Engage with User-Generated Content:
Encourage residents, their families, and staff to share photos, testimonials, and stories on your platforms. User-generated content adds a personal touch to your senior living social media marketing strategy and helps prospective residents get a genuine feel for your community.
3. Organize Virtual Tours:
With technology's advancements, a prospective resident can tour your community from the comfort of their home. Live streaming a virtual tour or sharing pre-recorded walkthroughs on platforms like Facebook or Instagram can be a game-changer.
4. Host Informative Webinars:
Hosting webinars on topics relevant to senior living can position your community as an industry expert. Whether it's health and wellness, financial planning, or lifestyle tips, webinars provide value and draw in a larger audience.
5. Engage in Regular Q&A Sessions:
Regularly engage with your audience by hosting Q&A sessions. This not only provides clarity on any concerns or queries but also showcases your community's transparency.
6. Utilize Targeted Ads:
Investing in targeted advertising can help you reach your desired audience more effectively. Platforms like Facebook allow you to target ads based on demographics, interests, and more, ensuring that your senior living social media marketing reaches the right eyes.
7. Share Real Testimonials:
One of the most compelling ways to connect with potential residents and their families is through real testimonials. Sharing heartfelt stories, experiences, and feedback from current residents and their loved ones provides a genuine insight into your community's environment and values. It not only builds trust but showcases the positive impact your community has on its members. Remember, in senior living social media marketing, authenticity is key, and real testimonials are pure gold in this realm.
8. Monitor, Analyze, and Adapt:
Consistently monitor your social media metrics to understand what's working and what isn't. Based on this data, refine and adapt your strategies for better results.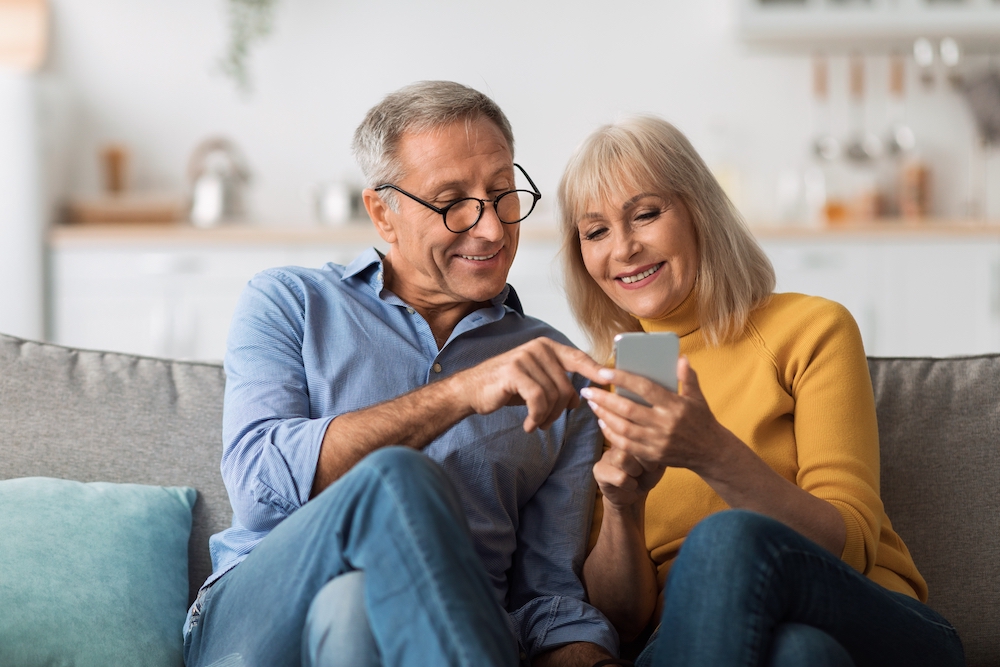 The Advantages of Trusting a Professional with Your Senior Living Social Media Marketing
In today's digital age, an effective online presence is more than just posting regularly on social media platforms. It's about crafting a narrative, understanding audience engagement, and optimizing strategy to achieve tangible results. Now that you have a little bit of information on how to improve your social media strategy, you may realize that you're not sure how to start. That's okay – let the pros help!
Here are some compelling reasons to let a professional handle your senior living social media marketing:
1. Expertise and Experience:
Professional marketing companies, like Salt Rank, come equipped with years of experience specifically in the senior living sector. This means they understand the unique challenges and opportunities in this industry and can craft strategies tailored to your specific community.
2. Time-Efficiency:
Managing social media can be time-consuming. By outsourcing this task, senior living communities can focus on what they do best – providing quality care and a vibrant living environment for their residents.
3. Consistent Branding:
A consistent brand image across all platforms is vital. Professionals ensure that your messaging, visuals, and content align with your brand's values and voice, creating a cohesive and recognizable presence online.
4. Access to Advanced Tools:
Professional marketing companies have access to a plethora of tools that can track analytics, schedule posts, and monitor engagement. These tools provide valuable insights that can refine strategy and enhance audience engagement.
5. Staying Updated with Trends:
The digital world is ever-evolving. Professionals stay updated with the latest trends, platform updates, and best practices, ensuring that your community remains at the forefront of digital innovation.
6. Crisis Management:
In the event of negative feedback or a PR crisis, having a professional at the helm ensures that the situation is handled promptly and tactfully, safeguarding your community's reputation.
7. ROI-Focused Approach:
Ultimately, professional marketing companies work with an ROI-focused approach. Their strategies aim not just to increase engagement but to drive tangible results, be it inquiries, tours, or new resident admissions.
By collaborating with a company skilled in senior living social media marketing, you're not only investing in your community's digital presence but also ensuring that your brand's online narrative resonates authentically and effectively with your target audience.
Trusting a seasoned professional like Salt Rank with your senior living social media marketing can be a game-changer. After all, in the digital age, it's not just about being online, but about making each online interaction count.
Why Choose Salt Rank for Your Senior Living Social Media Marketing Needs?
Salt Rank prides itself as a Senior Living marketing company first. With 90% of our business in Senior Living, this industry is our bread and butter. We have worked with hundreds of properties and thousands of Senior Living staff for over 10 years. We think like you, talk like you, and most importantly, know how to get your units filled. Best of all, we have experience in all forms of marketing. 
So when you work with Salt Rank, you get a full service team that can handle everything from your website, your digital marketing, social media, and even print design needs. Our primary goal? Build brand awareness. Let us be your voice. Our team can help you build your brand's personality, nurture interest, expand your audience, and engage with potential customers.
In the vast landscape of senior living social media marketing, having the right partner can make all the difference. At Salt Rank, we're dedicated to helping you find the perfect fit for your community's unique voice and vision. Contact us to navigate this journey together!
Share This Story, Choose Your Platform!